The Australian Government has issued a cybersecurity warning over an ongoing banking trojan called Emotet. First discovered in Europe in late 2014, the malware has now reached Australian shores and this campaign is being taken very seriously and could have huge effects on citizens and businesses. The Trojan is capable of stealing banking logins, financial data, and even emptying cryptocurrency wallets.
This highly sophisticated banking trojan, can also go undetected by antivirus software and can forward itself to every email contact of a victim, increasing the likelihood of further infection.
Example: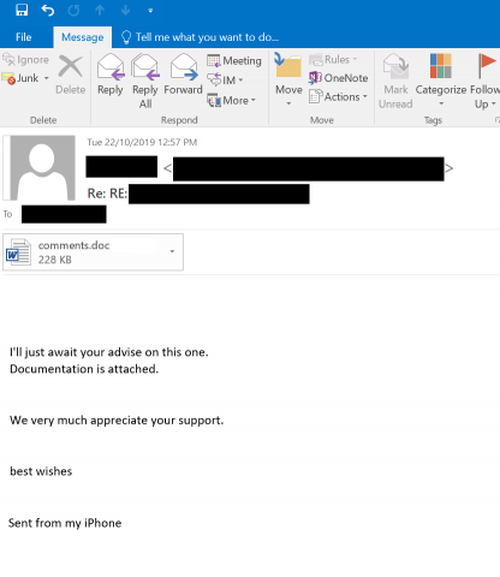 The following version asks you to 'Enable Content' in Microsoft word, but beware: the malware hidden in this attachment can not only download itself onto your computer, at which point hackers can take over the victim's computer, but the malware can forward itself to the user's contacts to further spread the virus.
The National Incident Management Arrangements (CIMA) has increased the threat level of this Trojan to "Level 3: Alert". The CMA is a body that assists the Australian Government's response to national cyber threat incidents, with incidents ranging from "Level 5: Normal Conditions" to "Level 1: National Crisis". This particular trojan's level 3 alert, sits within "Significant cyber incident" which means that it can have "major impact' to services, information, assets and government reputation.
"The ACSC is working closely with state and territory governments to limit the spread of this computer virus and to provide technical advice and assistance and to support organisations that are affacted."

Rachel Noble – Head of the Australian Cyber Security Centre.
The ACSC recommends taking the following steps immediately to prevent infection:
Disable Microsoft Office macros. (Macros are small programs used to automate simple tasks in Microsoft Office documents but can be used maliciously)
Maintain firewalls
Make sure you have an offline backup of your information